CORPORATE & COMMERCIAL LAWYERS IN SINGAPORE
As corporate & business lawyers in Singapore, we advise homegrown and regional startups, emerging small and medium enterprises as well as established multinational corporations in industry sectors as diverse as hospitality, private equity, venture capital, manufacturing, FMCG, technology and ecommerce.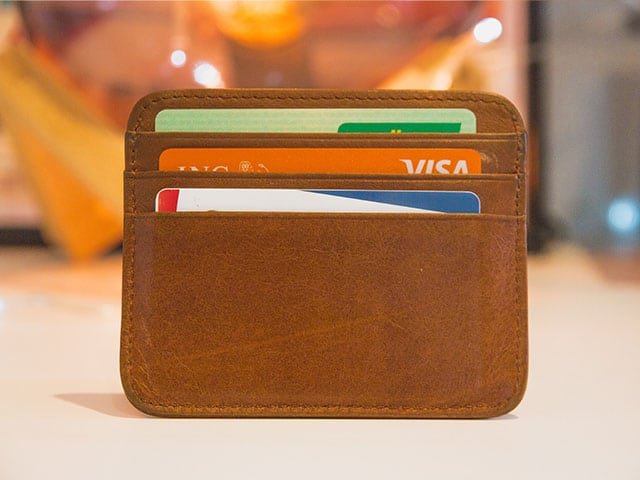 AGREEMENTS, TRANSACTIONS, ADVICE & NEGOTIATIONS
As a leading corporate & commercial law firm providing business-oriented legal advice and solutions, we engineer, assemble and coordinate domestic and cross-border corporate and commercial business transactions including Corporate & Commercial, Corporate Finance and Mergers & Acquisitions across multiple domains, sectors and industries.
We also help companies navigate regulatory changes, update and improve their operations, build their business and create long-term economic value to their clients and stakeholders.
Contact Tembusu Law today, our team of commercial & corporate lawyers in Singapore will be able to assist you.
We are experienced and skilled in handling the following corporate & commercial law matters:
Startups
SMEs
Technology, Media & Telecom (TMT)
Fundraising
Mergers & Acquisitions
Joint Ventures
Private Equity & Venture Capital
Founders Agreements
Shareholders Agreements
Partnership Agreements
Term Sheets
Seed Investment
Share Subscription
Franchise, Distribution & Licenses
PDPA
Non-Disclosure Agreements
Confidentiality Agreements
Website Terms of Use
Supply of Goods & Services
Assignment & Novation
Employment Agreements
Employment Act Matters
Poaching Of Employees
Breach Of Fiduciary Duties
Employment Claims Hearings
Consultancy Agreements
Termination Of Employment
Non-Complete Clauses
Cross Border Employment
Wrongful Termination
Trade Secrets
Breach Of Contract Matters / Claim For Breach
Commercial Contracts 
Commercial Transactions
Commercial Dispute / Dispute Resolution
Cross-Border Transactions
Other related and complementary corporate & commercial law services
GET IN TOUCH WITH OUR BUSINESS LAWYER IN SINGAPORE TODAY
Our team of business lawyers in Singapore is experienced in various legal matters such as commercial or corporate finance matters.
From dealing with issues on termination or disputes, our team of lawyers are qualified with the right legal experience to manage, settle and assist you with dispute resolution.
Get in touch with our business lawyers in Singapore today for a free consultation.
WHY DO YOU NEED A CORPORATE & COMMERCIAL LAWYER IN SINGAPORE
Organisations are bound by a myriad of rules and regulations dictat­ing what they can and can't do. Lawyers who specialize in corporate law are experts at navigating the legalities of launching, growing, diversifying and shutting down a company. They ensure that their client's interests are protected without getting into trouble.
Having a corporate lawyer in Singapore can assist you in planning your business so that it functions optimally for you. It will also ensure that your business is managed correctly and that you don't get into trouble with Singapore law.
With extensive experience in commercial and corporate matters, Tembusu Law can help you start your business in Singapore by providing advice on incorporating your business, the tax implications for doing so, and hiring laws within Singapore. And as one of Singapore's leading corporate law firms, we would be happy to speak to you today to learn more about your business needs and how we can help you achieve them.
BENEFITS OF ENGAGING A COMMERCIAL/ CORPORATE LAWYER IN SINGAPORE
You will never need to worry about anything when it comes to running your business because our corporate & commercial lawyers in Singapore will handle your business legal matters for you. We offer free initial consultations, and we always put our client's interests first – this means that if there is an alternative solution or way out from what we recommend, we will tell you straight away. 
Our corporate lawyers possess the technical knowledge of relevant processes and legislation including the Companies Act, PDPA, GDPR, Competition Act, GST and more. And this knowledge can be applied across a wide range of industries.
We are committed to providing our clients with the best legal advice with clarity. Our team consists of highly experienced lawyers in corporate & commercial matters who possess the commercial awareness to get the best outcomes for your business needs, including contract review, company incorporation, employment contracts and more.
If you want peace of mind knowing that your legal matters and legal affairs are in the good hands of one of the leading law firms in Singapore, contact us today!
FREQUENTLY ASKED QUESTIONS ABOUT ENGAGING COMMERCIAL OR CORPORATE LAWYERS IN SINGAPORE
What Are Commercial/Corporate Laws?
Companies in Singapore are governed by corporate laws. It regulates the legal entity of a private or public company. Commercial law is the law that governs and oversees commercial transactions and/or businesses. The term "business" describes any activity or transaction people have made through a contract by selling goods or services.
What Do Corporate Lawyers In Singapore Do?
In Singapore, corporate lawyers regularly advise on a broad spectrum of corporate law matters ranging from mergers and acquisitions to initial public offerings, takeovers, private equity, ventures capital, debt and equity issuances, business tax consultations, business formations and more.
What Is The Main Difference Between A Corporate Lawyer And A Commercial Lawyer?
The main difference between commercial law and corporate law is that commercial law focuses on matters which arise from transactions and commercial trading, such cases can be the sales & distribution of goods within Singapore, etc.
In contrast, corporate law deals with the management and regulation of businesses, such as the formation of companies, mergers & acquisitions, shareholder rights and more.
How Do I Find A Good Corporate Lawyer In Singapore?
Commercial disputes involving commercial law can be fairly complex, so it's usually best to consult or hire a lawyer who specializes in business law. Having a corporate lawyer in Singapore can also assist you with preparing your case, filing a lawsuit, and representing you in court if necessary.
Tembusu Law is the perfect solution for your business's needs. We are a law firm located in Singapore with a team of highly experienced corporate lawyers in Singapore who can help you with every step of your legal journey.
We provide a wide range of services, from contract drafting to commercial litigation support, and we always put our clients first. Contact us today for a free consultation.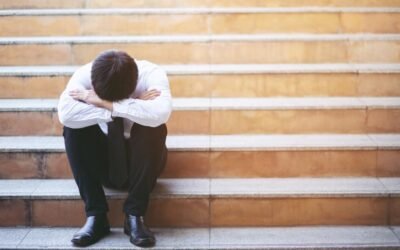 We're very sorry to hear if you've recently been retrenched, or if you feel you're at risk of being retrenched. The unfortunate fact is, retrenchment is a difficult but necessary process that companies go through to cut costs and stay...
read more
LET'S TALK
We'll always make time for you. Tell us what's on your mind and we'll find a way to help.