FAMILY LAW | LEADING LAWYERS IN SINGAPORE
With a team of dedicated family lawyers, we advise and represent individuals in navigating and managing difficult family law disputes and all stages of the divorce process in the family justice system in Singapore.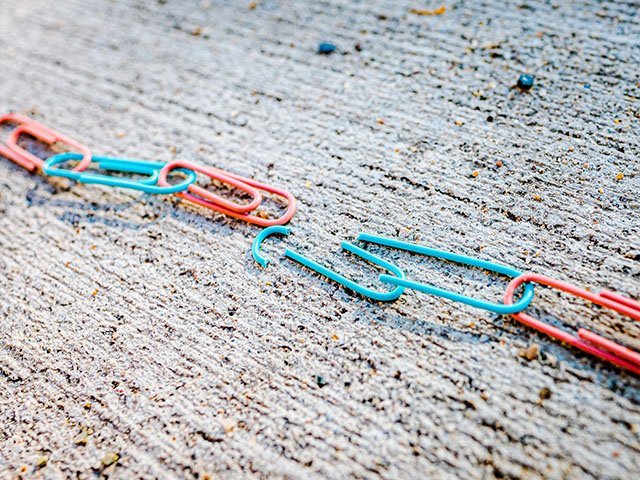 DIVORCE, CHILD CUSTODY, MAINTENANCE & ESTATE PLANNING
Navigating family legal issues can be challenging for all parties involved. Besides understanding the complexities and intricacies present in family law, emotions can run high in court proceedings. Our team of dedicated family lawyers in Singapore are committed to representing and supporting your needs throughout the entire process.
We help clients fight and claim their fair share in matrimonial and Family Justice Court proceedings and in relation to a full range of children and family law matters including contested divorces, child custody and access applications, Personal Protection Orders (PPOs) and family violence, division of matrimonial assets, maintenance orders as well as divorces conducted in the Syariah Court.
Our family lawyers are experienced and skilled in handling the following:
Contested and Uncontested Divorces
Judicial Separation
Deed of Separation
Prenuptial and Postnuptial Agreements
Annulment
Family Assets
Maintenance and Child Support
Division of Matrimonial Assets
Custody and Guardianship
International Relationships Disputes
Family Finance & Asset Protection Planning
Domestic Violence
Adoption
Wills
Trusts & Estate Planning
Probate & Administration, including contentious probate disputes and multi-jurisdictional probate matters
Lasting Power of Attorney
Mental Capacity Act
Advanced Medical Directive
Appointment of deputies under the Mental Capacity Act
Applications and appeals for Student Pass, Dependent's Pass, Letters of Consent, Long-Term Pass and Permanent Residency
SPEAK WITH OUR FAMILY LAWYERS TODAY
Our team of family lawyers are experienced in a wide range of legal matters – from obtaining child custody and annulments to personal protection orders and dealing with domestic violence. We recognise the challenges and emotional difficulties present in family legal matters. To ease the process, our team of family lawyers will be with you every step of the way.
Get in touch with our team in Singapore for a free consultation on your case today.
Why You Need A Family Lawyer in Singapore
It's never easy to have to deal with Divorce, Spousal Maintenance, Child Custody and Division of Matrimonial Assets issues on your own, and you may feel overwhelmed by the stress and worry that comes with going through any contested proceeding in the Family Justice Courts in Singapore. Although some people choose to handle a divorce on their own when they don't have the opportunity, choice or resources to engage a legal professional, it's always a good idea to try to get legal advice from a divorce lawyer to know what your rights are and to help you make a well-informed decision and plan accordingly.
A skilled specialist Family Law practitioner will advise you the strengths and weaknesses of your case and suggest beneficial, feasible and realistic terms of divorce that you should aim for or accept. Your divorce lawyer will also be able to ensure that the documents and written arguments submitted to Court are properly prepared, effective and can help to persuade the Judge to accept your explanations and ultimately decide in your favour.
Having a divorce lawyer who is attentive and thorough will also help you identify, avoid and navigate past flaws in your own case such as arguments and evidence that may be used against you unexpectedly – this will enable you to modify your strategy appropriately when you encounter unforeseen roadblocks and obstacles that may otherwise derail your case.
When it comes to Child Custody disputes, a knowledgeable and capable divorce lawyer will be able to pursue your best interests whilst also balancing the need to do what's in your children's best interests in terms of their welfare and wellbeing.
Divorce lawyers will also help you steer past problematic issues regarding spousal maintenance and child maintenance, whether you're trying to enforce a Maintenance Order against your ex-husband who's defaulting on maintenance payments or if you're trying to reduce the amount of maintenance you need to pay to your ex-wife because there's been a material change and reduction to your financial situation.
Benefits of engaging a Divorce Lawyer
Providing focus and direction: When emotions run high during the divorce process, you'll benefit from having a divorce lawyer provide clear, pragmatic and unbiased advice on objectives, tactics and solutions.
Reducing stress and anxiety: Having a divorce lawyer represent you throughout the process will help relieve you of constant worry that may otherwise arise when you don't have legal and tactical support.
Saving time and money: Reaching a fair and peaceable settlement and avoiding a painfully contested divorce will always help you save time and cost. A good divorce lawyer will also help you identify, compare, explain and choose the most appropriate and suitable solution for your unique family and personal profile and situation in negotiating favourable terms of settlement.
Practical solutions: In addition to helping you achieve your desired outcome and reach your targeted key objectives, your divorce lawyer will also be able to devise practical solutions in troubleshooting issues that arise because of the consequent knock-on effects of your divorce.
SPEAK WITH OUR FAMILY LAWYERS TODAY
Our team of family lawyers are experienced in a wide range of legal matters – from obtaining child custody and annulments to personal protection orders and dealing with domestic violence. We recognise the challenges and emotional difficulties present in family legal matters. To ease the process, our team of family lawyers will be with you every step of the way.
Get in touch with our team in Singapore for a free consultation on your case today.
Frequently Asked Questions About Engaging Family Lawyers in Singapore
What does Family Law cover?
Family law is the overall general term covering matrimonial law and law relating to familial relationships in situations such as marriage, divorce, child custody, spousal and child maintenance, division of matrimonial assets, adoption and domestic violence.
As Family Law cases invariably involve making difficult decisions that affect children and loved ones as well as participating in emotionally charged communications between parties, engaging the services and support of a Family Lawyer can help you stay focused and provide you with an objective view of your case at all times.
Do I need to engage a Family Lawyer?
Every person and family is unique and will have distinctive concerns, priorities and objectives that need to be catered to and addressed differently. If you are thinking about separation or divorce or trying to fight for custody of your child, a Family Lawyer will have skills, expertise and knowledge to advise you on the best way forward.
What are some commonly used grounds for divorce?
There are many reasons which may be used in support of a divorce application. If your spouse has committed adultery, demonstrated unreasonable behaviour, or have mutually agreed to separate, you can apply for divorce. If there are no complications, the entire process for an uncontested divorce can typically take between six to eight months to complete.
What do Family Lawyers do?
Family lawyers in Singapore support families and couples with representation in proceedings in the Family Justice Courts, drafting legal documents, and settling family-related issues such as divorce, and child custody. Some Family Lawyers specialise in one area, while others are able to represent for a wider range of issues.
Can a Family Lawyer help with child custody issues?
When it comes to children, the Courts will make the decision around their custody, care and control and access based on what is in their best interests. Couples with children will inevitably have to face custody issues, with the parent granted care and control ultimately having greater ownership over the day-to-day upbringing, care, and welfare of the child. From child custody to maintenance and divorce, Family Lawyers can advise you of the best way forward for your case.
How much do Family Lawyers charge?
There is no fixed rule or formula when it comes to fees charged by Family Lawyers. Fees will typically vary depending on the unique circumstances and scope of your case. Some lawyers charge hourly rates whereas others may offer a fixed fee or packaged rate. If your case takes a longer amount of time to reach settlement, more time and effort may be required which would result in higher fees.
In every case, it is recommended that you have frank discussions separately with your Family Lawyer and your spouse on how best to manage the financial expense of the divorce and also the consequently emotional challenges and damage that may be caused to the children involved.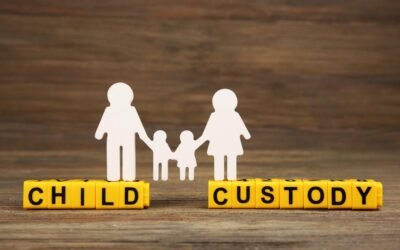 When couples with children get divorced in Singapore, matters related to custody and care and control of any children below the age of 21 are decided by a Family Court judge. The difference between custody and care and control is...
read more
LET'S TALK
We'll always make time for you.
Tell us what's on your mind and we'll find a way to help.
WE'RE DIFFERENT
Our Purpose and Values set us apart from the competition and align us with our clients and their goals.
OUR PURPOSE
We're founded on a commitment to help people and driven by a calling to serve a higher purpose – to bring greater access to help, answers, fairness and justice.
Our higher purpose reflects and represents our ideals, our dreams, our ambitions. It explains why and how we are making a difference, it gives us a sense of meaning and it guides our decisions.
At Tembusu Law, we remain purpose-driven and thankful for every opportunity to serve.
OUR VALUES
Empathy: We will understand what you are going through and show compassion in helping you.
Integrity: We will always do the right thing, because the time is always right to do what is right.
Tenacity: We will persevere and work even harder when the going gets tough, when no one else is looking and everyone else quits.
Purpose: This is not 'a' job; this is 'OUR' job. We are grateful to have it, and we take pride in everything we do.
OUR TEAM
Our specialist lawyers are hand-picked for their ability to combine domain expertise, practical experience and sensitivity in understanding and handling the unique nuances and needs of every client's situation.
"Thank you so much for being the skilled lawyer and negotiator that you are. You have a way of taking something as serious as Divorce and making it not so frightening. Thank you, Jonathan and your team!"
"Thank you for helping me through this challenging time. I have shared with everyone what an awesome lawyer I had – you made me feel relaxed and positive about the future. Thank you and your outstanding team."
GET IN TOUCH
Tell us about your case and get a free consultation.