Best Divorce & Family Lawyers In Singapore
As a team of dedicated family & divorce lawyers in Singapore,
we provide legal advice and represent individuals in navigating and managing difficult family law disputes,
and all stages of the Divorce Process in the family justice system in Singapore.
Getting a Divorce in Singapore may be a complicated process.
Couples will often disagree on matters, such as child custody, the division of matrimonial assets, and other costs. But we're here to give you clarity regarding your case.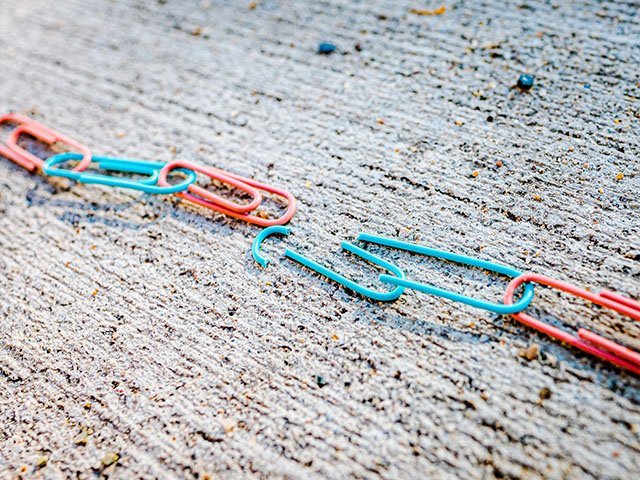 CHILD CUSTODY, MAINTENANCE, ESTATE PLANNING, AND DIVORCE PROCEEDINGS IN SINGAPORE
Navigating family legal issues can be challenging for all parties involved. Besides understanding the complexities and intricacies present in family law, emotions can run high in court proceedings. Our team of dedicated family lawyers in Singapore are committed to representing and supporting your needs throughout the entire process.
As a leading Family Law firm in Singapore, we help clients fight and claim their fair share in matrimonial assets and Family Justice Court proceedings and in relation to a full range of children and family law matters including contested divorces, child custody and access applications, Personal Protection Orders (PPOs) and family violence, division of matrimonial assets, maintenance orders as well as divorces conducted in the Syariah Court.
Our Singapore Family lawyers are experienced and skilled in handling the following:
Contested and Uncontested Divorce Matters
Judicial Separation
Deed of Separation
Prenuptial and Postnuptial Agreements
Annulment
Family Assets
Maintenance and Child Support
Division of Matrimonial Assets
Custody and Guardianship
International Relationships Disputes
Family Finance & Asset Protection Planning
Domestic Violence
Adoption
Wills
Trusts & Estate Planning
Probate & Administration, including contentious probate disputes and multi-jurisdictional probate matters
Lasting Power of Attorney
Mental Capacity Act
Advanced Medical Directive
Appointment of deputies under the Mental Capacity Act
Applications and appeals for Student Pass, Dependent's Pass, Letters of Consent, Long-Term Pass and Permanent Residency
Other Related & Complementary Divorce And Matrimonial Law Services
WHAT YOU MUST KNOW BEFORE APPLYING FOR A DIVORCE IN SINGAPORE
The Courts will only accept one reason for applying for a Divorce in Singapore, and that is if there is an irretrievable breakdown of marriage. Further, getting a Divorce is only possible if the couple has been legally married for at least three years.
Below are the only five grounds or conditions which can classify as an irretrievable breakdown of marriage:
Adultery

Unreasonable Behaviour

Separation

Desertion

Mutual Agreement
Adultery
The legal definition of adultery involves a spouse having cheated on their partner by engaging in sexual relations with a third party. Partner A can file for a Divorce from Partner B, as soon as they suspect infidelity. 
However, using adultery as grounds for a Divorce in Singapore can be a tough process. The burden lies in Partner A to gather irrefutable evidence of their spouse cheating. Evidence may be in the form of:
Video recordings clearly depicting sexual activity

Salacious text messages between the spouse and another person

Photographic evidence of sexual acts
Since Partner B may not readily admit to committing adultery, getting evidence can be difficult. In such cases, Partner A (you) may need the assistance of a private investigator.
Unreasonable Behaviour
Unreasonable behaviour doesn't simply imply that both parties in a marriage don't get along. Rather, you will need to prove your spouse is behaving in such a way that makes it difficult for you to stay with them any longer.
For instance, Partner B has been consistently physically abusive to Partner A. Or, Partner B has fallen to vices and is unable to hold a job to support the spouse and children (if any). The Courts may grant a Divorce in Singapore based on these facts.
What classifies as "unreasonable behaviour" is subjective. It will always depend on the circumstances of each case. Below are more examples:
Partner B has been verbally abusive towards Partner A and/or their children.

Partner B is constantly disrespectful towards Partner A.

Partner B refuses to get counselling to save their marriage with Partner A.

Partner B is fiscally irresponsible and does not fulfil their maintenance duties towards Partner A and their children (if any).

Partner B constantly gaslights and manipulates Partner A into believing their lies. 

Partner B is instrumental in destroying Partner A's relationships with their friends and other family members.

Partner B no longer spends time with Partner A, and prefers the company of their friends over the spouse.

Partner B refuses to acknowledge their wrongdoings and continues behaving unreasonably.
Due to the wide definition of unreasonable behaviour, there are many other instances where a partner can file for a Divorce in Singapore based on this ground. The Courts will often refer to previous rulings to determine the validity of the reason. 
Other factors that the Courts may look into, include the aggrieved spouse's condition, the defendant's (Partner A) behaviour (whether they show passive aggressiveness or act in an overtly demeaning manner towards Partner B). 
The Courts will also consider the cumulative impact of the defendant's behaviour — whether they've been acting unreasonable for an extended time period.
Separation
The Courts may only accept the grounds of separation if Partner A has proved that they have been living separately with Partner B for over three years. Partner B must also agree to the filing of the Divorce. 
Filing a Divorce in Singapore based on separation means that Partner A will need to present evidence of them living separately with their spouse. They must also be living apart due to choice, and not necessity.
For example, if Partner B has been relocated in another city for a job, the time they spent away from their spouse will not be counted in the three-year separation period.
It is also possible for a couple to be separated, but living together. The Courts will look into whether the couple have been acting as if they live in separate households. No spousal duties must take place (i.e. cleaning or cooking together, sleeping in the same bedroom, or managing a shared bank account).
Desertion
Desertion happens when one spouse has moved out of the matrimonial home and failed to return after a specific period. During such time, they also failed to inform the spouse, friends, or relatives, of their whereabouts. 
Proving desertion before filing a Divorce in Singapore must involve evidence of a spouse abandoning their partner. There are two conditions:
Partner A and Partner B are physically separated; and

Partner B (the spouse who has deserted) has shown intention to leave Partner A
Physical Separation
Physical separation means living separately in different households. This is different from a couple living in the same residence, but sleeping in different bedrooms. 
Intention To Leave
A spouse should be able to prove that their partner has shown explicit intention to desert/leave them. This is commonly understood as the intent to end the marriage. Deserting a partner must be non-consensual. This means a couple who has mutually agreed to live apart cannot use the "intention to desert" as a basis for getting a Divorce in Singapore.
Mutual Agreement
Changes to the Women's Charter, which will take effect from 2023, can now allow couples to file for a Divorce based on mutual agreement. In this case, both parties must come to a mutual agreement that their marriage has irretrievably broken down. They must also provide an explanation for arriving at such a conclusion.
The parties must detail their attempts at reconciliation. They must have also prepared for alternative arrangements for their children and finances after the Divorce is finalised.
But, it is still within the Court's discretion to accept the validity of this ground, especially if they believe the couple can still reconcile in the future.
SPEAK WITH OUR TEAM OF SINGAPORE FAMILY LAWYERS
Our team of Singapore Family lawyers has extensive experience in a wide range of legal matters & procedures – from obtaining child custody and annulments to personal protection orders and dealing with domestic violence.
We recognise the challenges and emotional difficulties present in family legal matters.
To ease the process, our team of the best Family Lawyers in Singapore will be with you every step of the way.
Get in touch with our team of experienced lawyers for a free consultation on your case today.
Why Do You Need A Family Lawyer In Singapore For Your Divorce
It's never easy to have to deal with Divorce Procedures, Spousal Maintenance, Child Custody and Division of Matrimonial Assets issues on your own, and you may feel overwhelmed by the stress and worry that comes with going through any contested proceeding in the Family Justice Courts in Singapore. Although some people choose to handle a divorce on their own when they don't have the opportunity, choice or resources to engage a legal professional, it's always a good idea to try to get legal advice from a team of Divorce lawyers to know more about the process of Divorce, what your rights are and to help you make a well-informed decision and plan accordingly.
A skilled specialist Family Law practitioner will advise you the strengths and weaknesses of your case and suggest beneficial, feasible and realistic terms of the Divorce that you should aim for or accept. Your Divorce lawyer will also be able to ensure that the Divorce documents and written arguments submitted to Court are properly prepared, effective and can help to persuade the Judge to accept your explanations and ultimately decide in your favour.
Having a good Divorce Lawyer in Singapore who is attentive and thorough will also help you identify, avoid and navigate past flaws in your own case such as arguments and evidence that may be used against you unexpectedly – this will enable you to modify your strategy appropriately when you encounter unforeseen roadblocks and obstacles that may otherwise derail your case.
When it comes to Child Custody disputes, a knowledgeable and capable divorce lawyer will be able to pursue your best interests whilst also balancing the need to do what's in your children's best interests in terms of their welfare and wellbeing.
As a leading Family Law firm in Singapore, our team of best Divorce lawyers in Singapore with legal experience will also help you steer past problematic issues regarding spousal maintenance and child maintenance, whether you're trying to enforce a Maintenance Order against your ex-husband who's defaulting on maintenance payments or if you're trying to reduce the amount of maintenance you need to pay to your ex-wife because there's been a material change and reduction to your financial situation.
Whether you're facing problems regarding spousal & child maintenance issues, matrimonial assets or other ancillary matters, Tembsu Law provides free initial consultations, so if you are still looking for a Singapore Family Lawyer, get in contact with us today.
Benefits Of Engaging A TOP Divorce Lawyer In Singapore
If you are considering the benefits of getting a lawyer in Singapore for Divorce, here are some of the reasons why you should engage a top Divorce Lawyer in Singapore.
Providing focus and direction: When emotions run high during the Divorce process, you'll benefit from having a Divorce lawyer provide clear, pragmatic and unbiased advice on objectives, tactics and solutions.
Reducing stress and anxiety: Having a good Divorce Lawyer in Singapore to represent you throughout the process will help relieve you of constant worry that may otherwise arise when you don't have legal and tactical support.
Saving time and money: Reaching a fair and peaceable settlement and avoiding a painfully contested divorce will always help you save time and cost. A good Divorce Lawyer in Singapore will also help you identify, compare, explain and choose the most appropriate and suitable solution for your unique family and personal profile and situation in negotiating favourable terms of settlement.
Practical solutions: In addition to helping you achieve your desired outcome and reach your targeted key objectives, your divorce lawyer will also be able to devise practical solutions in troubleshooting issues that arise because of the consequent knock-on effects of your divorce.
SPEAK WITH OUR FAMILY LAWYERS TODAY
Our team of Singapore Family Lawyers (Lawyers for Divorce) in Singapore are experienced in a wide range of legal matters – from obtaining child custody and annulments to personal protection orders and dealing with domestic violence.
We recognise the challenges and emotional difficulties present in family legal matters.
To ease the process, our team of Family lawyers in Singapore will be with you every step of the way.
Get in touch with our team of Singapore Divorce Lawyers for a free consultation on your case today.
LAWYER FEES & DIVORCE COST IN SINGAPORE
Divorce can be a costly and stressful process in Singapore. Some contentious and contested Divorce cases in Singapore can cost a fortune, so it's important to make sure you're getting the best representation during your Divorce proceedings.
Our lawyer fees for Divorce in Singapore depend on the scope and amount of work involved – this is something that we always discuss and agree on with you before we start work.
Lawyer Fees For Divorce In Singapore Can Be Affordable
In some cases, the legal fees are considerably lower. However, the total cost will vary depending on the circumstances surrounding the Divorce. Higher fees may be required for contested Divorces, primarily if the parties disagree on many issues, including child custody. If so, the attorney would spend more time preparing the arguments and evidence for his client's case.
At Tembusu Law, the fees we charge are all-inclusive. There will be no hidden setup fees or other additional fees.
Breakdown On Lawyer Fees For Divorce In Singapore
Tembusu Law firm offers services to both contested Divorce and Uncontested Divorce cases.
The standard lawyer commitment for a divorce in Singapore fluctuates based on your particular situation. As a broad benchmark, one might need to allocate a modest to a substantial amount of resources for an uncontested Divorce, particularly when both parties are in consensus on all conditions, eliminating the necessity for negotiations.
At times, a more significant commitment may be required, encompassing cases involving matrimonial property, children, and maintenance. This level of involvement may also be necessary if there's still some negotiation needed in the case, or if one party doesn't agree with all the terms of the Divorce.
For a more accurate quote on our lawyer fees for Divorce in Singapore, we highly recommend contacting us for a free consultation.
Frequently Asked Questions About Engaging Family Lawyers in Singapore
What Does Family Law Cover?
Family law is the overall general term covering matrimonial law and law relating to familial relationships in situations such as marriage, Divorce, child custody, spousal and child maintenance, division of matrimonial assets, adoption and domestic violence.
As Family Law cases invariably involve making difficult decisions that affect children and loved ones as well as participating in emotionally charged communications between parties, engaging the services and support of the best Family Lawyer in Singapore can help you stay focused and provide you with an objective view of your case at all times.
Do I Need To Engage A Family Lawyer?
Every person and family is unique and will have distinctive concerns, priorities and objectives that need to be catered to and addressed differently. If you are thinking about separation or divorce or trying to fight for custody of your child, a good Singapore Family Lawyer will have the skills, expertise and knowledge to advise you on the best way forward.
Get in touch with us today for a Singapore Divorce Lawyer free consultation.
What Are Some Commonly Used Grounds For Divorce?
There are many reasons which may be used in support of a divorce application. The ground for Divorce must also be an irretrievable breakdown of marriage via one of the following, if your spouse has committed adultery, demonstrated unreasonable behaviour, or has mutually agreed to separate, you can apply for divorce.
If there are no complications, the entire legal process for an uncontested divorce can typically take between six to eight months to complete.
What Do Family Lawyers In Singapore Do?
Family lawyers in Singapore support families and couples with representation in proceedings in the Family Justice Courts, drafting legal documents, and settling family-related issues such as divorce, and custody of child. Some Family Lawyers in Singapore specialise in one area, while others are able to represent a wider range of issues.
Can A Family Lawyer Help With Child Custody Issues?
When it comes to children, the Courts will make the decision around their custody, care and control and access based on what is in their best interests. Couples with children will inevitably have to face custody issues, with the parent granted care and control ultimately having greater ownership over the day-to-day upbringing, care, and welfare of the child. From child custody to maintenance and divorce, the best Family Lawyers can advise you on the best way forward for your case. 
Get in touch with us today for a Singapore Divorce Lawyer free consultation.
How Much Do Family & Divorce Lawyers In Singapore Charge?
If you are wondering if there are any affordable or cheap Divorce Lawyers in Singapore, you should understand that there are no fixed rules or formulas when it comes to fees charged by Family & Divorce Lawyers in Singapore.
Fees will typically vary depending on the unique circumstances and scope of your case. Some lawyers charge hourly rates whereas others may offer a fixed fee or packaged rate. If your case takes a longer amount of time to reach settlement, more time and effort may be required which would result in higher fees.
In every case, it is recommended that you have frank discussions separately with your Family Lawyer and your spouse on how best to manage the financial expense of the divorce and also the consequently emotional challenges and damage that may be caused to the children involved.
Is It Better To Engage A Male Or Female Divorce Lawyer In Singapore?
The gender of the lawyer does not matter. It will still depend upon the lawyer's attention, commitment, skill, trustworthiness and credibility. Nevertheless, here at Tembusu Law, you can choose the lawyer you're comfortable working with who can help you with your concern.
Reach out to us and we will assist you in getting in contact with one of our female Divorce lawyers in Singapore.
I Would Like To Speak To A Female Divorce Lawyer In Singapore, How Do I Proceed?
If you are keen on speaking to a female Divorce lawyer in Singapore, you can book your complimentary consultation with us where you will be able to confirm the availability of your chosen lawyer.
It is important that you feel comfortable with the lawyer you would like to work with!
Why Are Contested Divorce Fees More Expensive Than An Uncontested Divorce Cost In Singapore?
There can be many reasons why contested Divorce costs in Singapore are more expensive than an Uncontested Divorce. One key reason is that it takes longer to resolve the terms in a Contested Divorce.
When two parties cannot agree on Divorce terms, they may be forced to go through lengthy court proceedings. It entails numerous steps aside from pre-trial legal motions and hearings, including discovery, depositions, expert reports, and trial preparation.
Do You Allow Instalment Payments For Lawyer Fees?
Yes. We accept instalments of lawyer fees for Divorce in Singapore. We know that many people have financial constraints, so we have made instalment payments available for our clients who need additional financial assistance.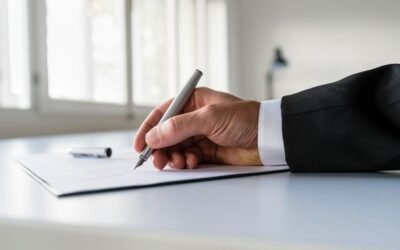 Contrary to widespread assumption, will-writing in Singapore is not just something that is done for the elderly or terminally ill. Every healthy adult in the state with assets to leave their loved ones should consider writing a…
read more
LET'S TALK
We'll always make time for you.
Tell us what's on your mind and we'll find a way to help.
WE'RE DIFFERENT
Our Purpose and Values set us apart from the competition and align us with our clients and their goals.
OUR PURPOSE
We're founded on a commitment to help people and driven by a calling to serve a higher purpose – to bring greater access to help, answers, fairness and justice.
Our higher purpose reflects and represents our ideals, our dreams, our ambitions. It explains why and how we are making a difference, it gives us a sense of meaning and it guides our decisions.
At Tembusu Law, we remain purpose-driven and thankful for every opportunity to serve.
OUR VALUES
Empathy: We will understand what you are going through and show compassion in helping you.
Integrity: We will always do the right thing, because the time is always right to do what is right.
Tenacity: We will persevere and work even harder when the going gets tough, when no one else is looking and everyone else quits.
Purpose: This is not 'a' job; this is 'OUR' job. We are grateful to have it, and we take pride in everything we do.
OUR TEAM
Our specialist lawyers are hand-picked for their ability to combine domain expertise, practical experience and sensitivity in understanding and handling the unique nuances and needs of every client's situation.
"Thank you so much for being the skilled lawyer and negotiator that you are. You have a way of taking something as serious as Divorce and making it not so frightening. Thank you, Jonathan and your team!"
"Thank you for helping me through this challenging time. I have shared with everyone what an awesome lawyer I had – you made me feel relaxed and positive about the future. Thank you and your outstanding team."
GET IN TOUCH
Tell us about your case and get a free consultation.