LEGAL ADVICE IN SINGAPORE | PURPOSE-DRIVEN LAWYERS
A full-service law firm in Singapore built for today and ready for tomorrow. We partner with clients to drive their personal and business outcomes.
A MODERN-DAY SINGAPORE LAW FIRM
Nimble, agile, lean, creative and tailored legal solutions and advice to solve problems and disputes in Singapore.
Civil & Commercial Litigation, Arbitration, Mediation, Breach of Contract, Shareholder Disputes, Debt Recovery, Insolvency & Restructuring, Intellectual Property, Professional Negligence, Regulatory, Defamation, Employment and Landlord Disputes
Startups, SMEs, TMT, Fundraising, Mergers & Acquisitions, Joint Ventures, Private Equity & Venture Capital, Founders Agreements, Partnership Agreements, Term Sheets, Seed Investment, Franchise, Distribution & Licenses, PDPA
White Collar, Business Crime & Fraud, Criminal Law & Regulatory Offences, Sexual Offences, Drug Consumption & Trafficking, Violent Crimes & Causing Hurt, Representations & Letters of Appeal, Plea Negotiations & Plea Bargaining, Pleading Guilty & Mitigation Pleas, Claiming Trial, Magistrate's Appeals
Family & Matrimonial Law, Wealth, Wills, Probate & Administration, Trusts & Succession, Private Client Disputes, Divorce Proceedings, Uncontested Divorce, Judicial Separation & Annulment, Matrimonial Property, Family Assets, Maintenance & Child Support, Domestic Violence, Adoption, Lasting Power of Attorney, Advanced Medical Directive, Mental Capacity Act, Ancillary Matters
We founded Tembusu Law because we wanted honest, effective legal services and advice that delivers. After all, you shouldn't have to choose between what works and what's good for you.
We do what's right for you, and right by you.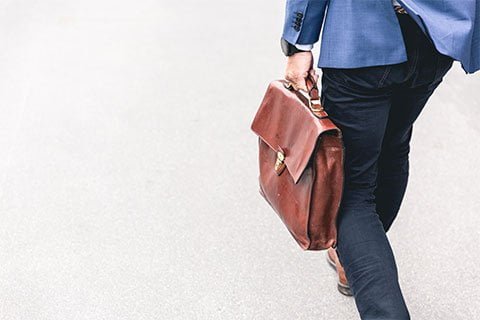 OUR PURPOSE
Tembusu Law is a modern-day law firm in Singapore founded on a commitment to help people and driven by a calling to serve a higher purpose – to bring greater access to help, answers, fairness and justice through sound legal advice.
We're not talking about having a clear mission that focuses solely on how to generate commercial value for you or your business.
Our higher purpose as a law firm in Singapore is not about economic exchanges. It reflects and represents our ideals, our dreams, our ambitions. It explains why and how we are making a difference, it gives us a sense of meaning, it guides our decisions and it draws our support.
The purpose of our practice is not only to delight customers and create value for businesses, but also to treat our team as valued human beings. We constantly refine and reinforce this by asking questions, listening and reflecting as well as feeling and understanding the deepest, common needs of our team to build an inspired, deeply-connected workforce – a team that desires to think, learn, and grow.
At Tembusu Law, we remain purpose-driven and thankful for every opportunity to serve.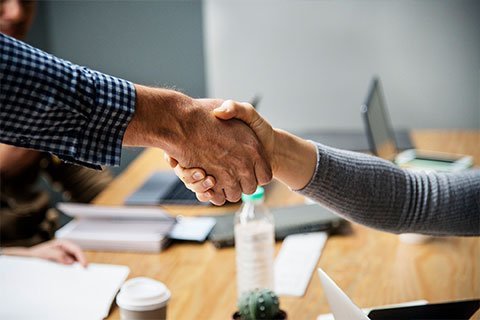 OUR VALUES
Empathy: We will understand what you are going through and show compassion in helping you.
Integrity: We will always do the right thing because the time is always right to do what is right.
Humility: We will put our ego aside and listen to your opinions and feedback because we can always do better.
Courage: We will act without fear or favour, knowing that we are empowered with our team's full support.
Tenacity: We will persevere and work even harder when the going gets tough, when no one else is looking and everyone else quits.
Ownership: We will be accountable for our actions, and we will not turn away from responsibility.
Teamwork: We will support and stand alongside our team in every test and triumph.
Purpose: This is not 'a' job; this is 'OUR' job. We are grateful to have it, and we take pride in everything we do.
Our disputes and transactional lawyers are hand-picked for their legal knowledge, ability to combine domain expertise, practical experience and sensitivity in understanding and handling the unique nuances and needs of every client's situation and business.
NEED HELP WITH YOUR CASE?
Don't stress. Let's arrange for a call to discuss your available options and possible solutions.
At Tembusu Law, we pride ourselves on being able to provide high-quality, personalised and sensible legal advice and services to all. We are amongst the leading law firms in Singapore for our areas of specialisation, with our range of accolades including being the Best Criminal Lawyers in Singapore, Best Family Lawyers in Singapore, Best Divorce Lawyers in Singapore, Best Bankruptcy Lawyers in Singapore, Best Corporate Lawyers in Singapore, Best Personal Injury Lawyers in Singapore, The Finest Criminal Defence Lawyers in Singapore, The Finest Divorce Lawyers in Singapore, The Finest Wills and Probate Services in Singapore, Top Criminal Lawyers in Singapore, Top Divorce Lawyers in Singapore, Best Divorce Lawyers In Singapore, Best Employment Lawyers In Singapore, Top-Performing Bankruptcy Lawyers in Singapore, Best Criminal Lawyers in Singapore, Best Divorce Lawyers in Singapore, Top-Performing Employment Lawyers in Singapore, Best Bankruptcy Lawyers in Singapore, Best Probate, Wills, And Estate Lawyers In Singapore, and Leading Expat Divorce Lawyers In Singapore. These are a testament to our drive to achieve excellence in our work, push boundaries in legal innovation and gain better outcomes for all our clients.
Our dual-purpose approach – to create both financial and social value – puts your interests at the forefront of our corporate strategy without compromising our commitment to represent and fight for your legal rights. Our experienced lawyers adapt to your needs to deliver customised solutions, giving our undivided attention to every case presented so you can rest assured you'll receive personalised care to address your legal concerns.
We aim to be a Law Firm in Singapore that always prioritises your needs, and that's why we provide a free initial consultation and assessment of every case. Our lawyers combine speed, skill and sensitivity to evaluate your legal matter early before you choose the best solution that fits your goal – as individuals, we are best-in-class legal domain experts in Singapore law, and together as a unit, we are a high-performance team capable of taking on the most complex cases in Singapore.
Although we take on many cases, our lawyers remain attentive and thorough in their approach to achieve favourable and improved outcomes for every client, no matter the size of the legal problem. We deliver high-calibre work, superior-quality legal advice and a professional lawyer-client experience whilst fearlessly fighting to protect and preserve your rights in every case. If you need a safe pair of hands to swiftly and successfully steer you through your legal challenge, take the first but significant step towards solving your problem by contacting our lawyers for a free consultation and discussion of your problems and the available solutions today.
We use technology-enabled productivity tools that allow us to operate quickly and efficiently, and to develop innovative ways to deliver legal solutions and advice more productively and add real value for our clients in Singapore.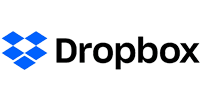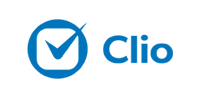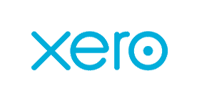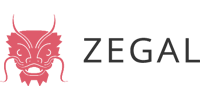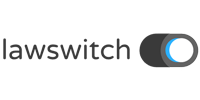 "Ours is a growing business in an emerging market and we specifically looked for a team who was in tune with how quickly our industry and ecosystem would evolve – you guys read our minds and were one step ahead in helping us identify and address risks we didn't anticipate. Forward-thinking and pragmatic, lean and cost-effective."
"When I reached out to you, you reached back and helped me. You were genuinely concerned for my wellbeing and thought about how best to manage a difficult situation with my loved ones in mind. Most of all, you never judged me. I will never forget that."
"I just want to send this note before the hearing tomorrow. Regardless of the outcome, I am very thankful to both of you for everything you've done for me. Especially to Mr. Wong, I'll never forget how you took on my appeal case so quickly, at the juncture when I was mentally and emotionally distraught after my sentencing. The word "gratitude" is an understatement.
In all honesty, I think what stands you both apart is the genuine care and concern you have shown me as your client. You have never made me feel that I'm just another case number, to be processed as quickly and cost efficiently as possible. This is especially important to clients like me facing criminal charges. This is war to me, and I could not have picked a better General with the required expertise and the heart in the right place.
I'm sure I have not been the easiest of clients. Thank you for being so patient with me.
After our discussion, I'm more optimistic for a good outcome. Whatever it is, you both are my lucky stars."
"These guys gave us step-by-step advice on how to grow the business, organise ourselves and navigate out of a sticky situation in the regulatory landscape. We appreciated them creating an action plan custom-tailored for us and that allowed us to work optimally and make an impact in our target market."
"Easy to talk to, fantastic staff and great results. Thanks to you, we saw the big picture and we managed to conclude our dispute without overspending, allowing us to redeploy our resources on more important things like building our business and operations."
CAN'T SOLVE YOUR PROBLEM?
We can help. Get in touch with us now to schedule a confidential, obligation-free chat.
WHY TRUST TEMBUSU LAW?
As a leading law firm in Singapore, no matter what kind of case or problem you have to deal with, we make it easy and efficient to find a solution. We've got a plan for every situation; we're thorough, responsive and always deliver; we use simple ways to unpack complicated ideas. You're in full control of your objectives, legal rights, cost, timelines, and how you navigate the justice process.
WE'VE GOT YOUR BEST INTEREST AT HEART
To keep you, your case, and your wallet looked after, we always work within a scope and budget that's comfortable and fair for everyone. Whether you're aiming to make an appeal, plea bargain, mitigate sentence or prove your innocence, or whether you're aiming to apply for a Divorce, negotiate with your spouse on Matrimonial Assets, fight for Child Custody or revise the amount of Maintenance paid, you decide on what your goals are and we'll help you get there. When it comes to us, it's all about you. This is why we are amongst the best law firms in Singapore.
Frequently Asked Questions About Law Firms in Singapore
Why Engage A Law Firm In Singapore?
Singapore Law is complex and difficult to navigate without any assistance. You need a law firm that understands the Singaporean legal system and can help you with all your legal needs.
A law firm in Singapore is an entity comprising an association of qualified lawyers that engage in the practice of law. Arranged in accordance with the jurisdiction of the practice, a law firm in Singapore also offers legal advice and services to individuals and corporations.
Depending on the legal issue you are facing, legal assistance in the form of representation can also be sought. Tembusu Law is a law firm with years of experience in helping clients with all their legal needs and is dedicated to providing the best possible legal service while protecting their best interests.
What Are The Different Types Of Law Firms In Singapore?
In Singapore, law firms are divided into several types in terms of size – Large, Medium, and Small. Practices further categorised as Singapore Law Practices (SLP), Foreign Law Practices (FLP), Qualifying Foreign Law Practices (QFLP), Joint Legal Ventures (JLV), and Foreign Legal Alliances (FLA). Law firms are grouped in this way depending on the number of lawyers in each firm and the extent of legal services offered in all Singapore law-related areas.
There are also specialist law firms in Singapore, which offer legal services for a specific practice area. These are lawyers in Singapore for a specific type of case or specific industries. For example, a law firm which specialises in Divorce will be able to provide you with more comprehensive solutions, costs and options and better provide you with better legal advice.
Where To Seek Free Legal Advice In Singapore?
Some legal clinics in Singapore offer free legal advice. Some offer help for specific groups such as start-ups or migrant workers, and they are run and organised by both governmental and non-profit organisations.
Law firms in Singapore such as Tembusu Law have a team of pro bono lawyers that offer free legal consultations and advice or individuals who require it.
Skilled in handling commercial or business dispute resolution, representation in criminal cases, and more, our Tembusu team of pro bono lawyers guides clients to make informed decisions in legal matters without a standard legal fee.
How To Choose The Best Law Firm In Singapore For Your Case And Needs?
Be it an issue of resolving a divorce or a case against corruption and bribery, there are several complex legal needs that require proper legal representation.
To ensure that the law firm you're working with is committed to making every legal process smooth and efficient, the law firm should possess the following characteristics: Credibility, Area of Expertise, Availability, and Flexibility. Above all else, you should consider the cost of their services.
Contact us today if you wish to find out more about your legal rights. Our team of lawyers will be able to better assist you.
LET'S TALK
We'll always make time for you. Tell us what's on your mind and we'll find a way to help.
TEMBUSU LAW LLC
(UEN: 201910057N)
11 Keng Cheow St, #02-05 The Riverside Piazza, Singapore 059608
+65 6974 0069
24 Hours