CIVIL LITIGATION & DISPUTE RESOLUTION LAWYERS IN SINGAPORE
You need a Civil Litigation lawyer in Singapore, but you're unsure where to start. Civil litigation can be incredibly complex, and if you don't have a Civil Litigation lawyer who knows the ropes, you could end up losing your case or paying more than you should.
Tembusu Law is a leading Civil Litigation law firm in Singapore. We have extensive experience in all areas of Civil Litigation, and we know how to get the best results for our clients.
Contact us today for a free consultation and professional advice.
LITIGATION & DISPUTE RESOLUTION
We handle domestic and multi-jurisdictional disputes at all levels of the Singapore Courts as well as mediations, arbitrations and tribunals convened by regulatory bodies.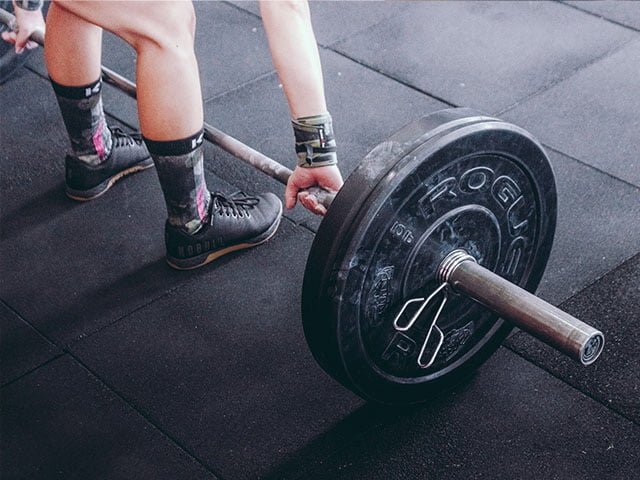 LITIGATION & DISPUTES, CLAIMS, CIVIL TRIALS & APPEALS
We undertake a broad range of commercial litigations and commercial work ranging from shareholder disputes, unjust enrichment claims, winding-up, fraud, asset-tracing and recovery and enforcement of foreign judgments.
We provide balanced and pragmatic legal advice to help clients anticipate and pre-empt legal and reputational risks and deliver dispute avoidance and resolution solutions that are pragmatic, cost-effective and the right fit for every client's circumstances and means.
We are experienced and skilled in handling the following:
Civil & Commercial Litigation
Arbitration, Mediation and Alternative Dispute Resolution
Breach of Contract
Shareholder Disputes
Partnership Disputes
Debt Recovery
Insolvency & Restructuring
Company Winding Up
Corporate Conspiracy Disputes
Fraud & Asset Tracing
Intellectual Property
Regulatory
Defamation
Negligence Claims
Breach Of Fiduciary Duties
Civil Disputes
Commercial Disputes
Corporate Disputes
Contractual Disputes
Company Law Disputes
Employment Disputes
Landlord & Tenant Disputes
GET IN TOUCH WITH OUR LITIGATION LAWYER IN SINGAPORE TODAY
If you are still looking for lawyers who are experienced in Civil Litigation matters, look no further than Tembusu Law. 
Our litigation lawyers in Singapore will provide you with the best representation when it comes to legal disputes or legal matters involving Civil Litigation. Our team of lawyers with the right legal experience can also help you determine if filing a lawsuit against the other party is the best solution for your situation.
We have also worked with clients from various industries over the years and have gained valuable insights into their businesses. We are always prepared in assisting you with all of your legal matters.
We want to help our clients by providing sound legal advice, but we also have your best interests at heart and will work zealously to protect them on your behalf.
Contact us today for a complimentary consultation.
WHY DO YOU NEED A CIVIL LAWYER FOR LITIGATION IN SINGAPORE
Although any parties involved may commence a civil lawsuit by themselves, hiring a lawyer is strongly recommended if you happen to be involved in any legal dispute, as litigation matters may be challenging to deal with alone. 
Having a lawyer with the right legal expertise and extensive knowledge in the Civil Litigation process will help you to understand the legal proceedings.
As one of the leading litigation law firms, Tembusu Law is well-versed in all aspects of litigation and civil procedure in Singapore. Please get in contact with us today. Our team of Civil Litigation lawyers in Singapore will be able to assist you with your legal proceedings.
FREQUENTLY ASKED QUESTIONS ABOUT ENGAGING A LITIGATION/CIVIL LITIGATION LAWYER IN SINGAPORE
What Is Civil Litigation?
Litigation means the action taken by one party against another party to enforce or defend their rights under the law. The parties often settle their differences through negotiation, but they may also take their case to court and have the judge or jury decide the outcome.
Litigation is different from a lawsuit. Litigation includes the actions taken during a lawsuit and the activities before and after the lawsuit that enforces legal rights.
What's The Difference Between Arbitration And Litigation?
Litigation means going to Court to resolve a dispute. Both parties will present their case in the Court, at which point the judge renders their verdict. On the other hand, arbitration is a private process where both parties agree that a third party (a neutral party) will yield a binding decision.
Arbitration also differs from litigation in several ways. The main difference is that arbitration is handled outside of the court system and can be much faster and less formal than litigation. However, arbitration can only be granted if it is provided within a contract agreed upon between the parties.
What Is A Civil Lawsuit In Singapore?
n Singapore, a civil lawsuit is an action taken by a person against another person in the Singapore Courts. The civil procedure can be divided into general and specialised civil procedures, which are more applicable for special proceedings such as divorce. The lawsuit can cover many claims, including small claims, such as damaged goods or recovery of debts, to more significant claims between multinational corporations.
For Civil lawsuits in Singapore, hearings in open court attended by the public and hearings in the judge's private chambers from which the public is not permitted, whereby the judge decides matters in private. To learn more about civil lawsuits in Singapore, click here.
How Do I File A Civil Lawsuit In Singapore?
The Singapore Court has established methods and rules, and you need to abide by them if you are planning to start a civil lawsuit against the other party. Once the claim has been filed, it can be initiated by submitting a writ of summons or originating summons.
For instance, a formal civil proceeding will initiate when someone completes a claim and sends it to the Court. The Court will then approve the claim form and issue it.
Time stops running for limitation purposes after you have filed a claim against the defendant. The time refers to the period during which the Court proceedings must be completed. The Court will then begins its proceedings against the defendant. If you want to file a claim against someone, you must serve them with a writ of summons within a certain period after receiving notice from the Court.
LET'S TALK
We'll always make time for you. Tell us what's on your mind and we'll find a way to help.