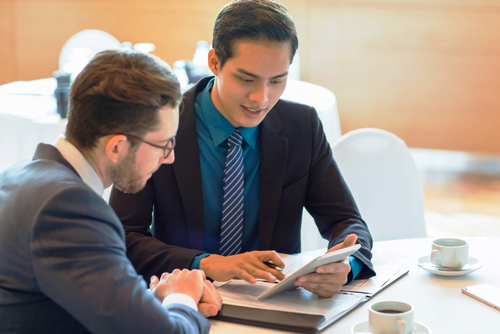 Fiduciary duty encompasses one party's legal obligation towards another, compelling them to act in the other party's best interests. When this commitment is violated, it results in a breach of fiduciary duty. Understanding these terms is vital for protecting one's interests and upholding ethical conduct. The following section will explore the intricacies surrounding fiduciary obligations, their origins, and the financial ramifications of their breach by shedding light on these crucial aspects of legal and economic relationships.
What Are Fiduciary Duties?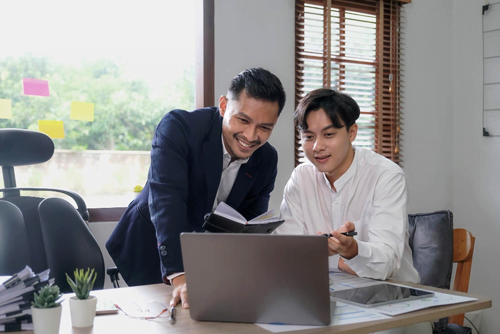 Fiduciary duties encompass a broad spectrum of responsibilities that individuals or entities owe to others, emphasising loyalty, honesty, and care. These critical fiduciary obligations primarily apply to professionals such as attorneys, financial advisers, trustees, corporate directors, and agents, who are required by law to act in the best interests of their clients or beneficiaries.
By assuming fiduciary roles, these professionals are responsible for safeguarding the welfare and interests of those they serve. Let's delve into some vital fiduciary duties to gain a comprehensive understanding of the following:
Loyalty
Fiduciaries must demonstrate unwavering dedication to their clients or beneficiaries. This means prioritising their interests above their own and avoiding conflicts that may compromise their fiduciary responsibilities. Commitment requires acting in good faith and constantly making decisions with the utmost dedication to the best interests of those they serve.
Honesty And Transparency
Fiduciaries must be honest and transparent in their dealings with clients or beneficiaries. This entails providing accurate information, disclosing potential conflicts of interest, and ensuring that all relevant facts are communicated effectively. By fostering an environment of open communication, fiduciaries build trust and maintain the integrity of their fiduciary relationships.
Care And Skill
Fiduciaries must exercise high care, skill, and diligence in their professional duties. This includes staying well-informed about relevant laws, regulations, and industry practices to make informed decisions for clients or beneficiaries. Fiduciaries must act with the same level of care that a prudent professional in the same field would exercise in similar circumstances.
Confidentiality
Fiduciaries must uphold strict confidentiality regarding their clients' or beneficiaries' sensitive information. This duty ensures that personal and private details remain protected and are not disclosed without proper authorisation. Maintaining confidentiality is essential for building trust and ensuring the privacy of individuals relying on fiduciaries for guidance and support.
By embracing these fiduciary duties, professionals acknowledge the significance of their roles and the profound impact their actions can have on the lives and financial well-being of their clients or beneficiaries. Upholding professional fiduciary responsibilities not only safeguards the interests of those being served but also maintains the ethical standards and professional integrity of legal relationships that define the fiduciary relationship.
Breach Of Fiduciary Duty And Its Implications
When fiduciaries fail to fulfil their obligations, resulting in harm to the interests of their clients or whose claims conflict with beneficiaries, it constitutes a breach of fiduciary duty. This fiduciary breach can manifest in diverse forms, including:
Self-Dealing
This type of breach occurs when fiduciaries utilise their position for personal gain at the expense of their clients or beneficiaries. It involves actions that prioritise their interests over the best interests of those they are duty-bound to serve.
Misappropriation
In cases of misappropriation, a fiduciary unlawfully uses or misuses funds or assets entrusted to their care. This breach can involve embezzlement, unauthorised transfers, or fraudulent activities that result in financial losses for the affected parties.
Negligence
Fiduciaries are responsible for exercising reasonable care, skill, and diligence. When they fail to meet these standards, leading to financial losses or harm to their clients or beneficiaries, it constitutes a breach of fiduciary duty due to negligence.
Conflict Of Interest
Fiduciaries must navigate potential conflicts of interest carefully. Failure to disclose or handle such conflicts adequately may result in a violation of fiduciary responsibility. A dispute of interest arises when the fiduciary's interests interfere with their commitment to act solely in the best interests of their clients or beneficiaries.
Understanding the various forms a breach of fiduciary duty can take is crucial for recognising and addressing potential fiduciary's duty violations. Being aware of these potential conflict breaches allows individuals to protect their rights and seek appropriate remedies when their fiduciaries fail to uphold their fiduciary responsibilities.
Conclusion About Fiduciary Duty
In conclusion, gaining a comprehensive understanding of fiduciary legal duty, the breach of the fiduciary duty legal system, and their associated responsibilities is paramount to safeguarding your interests and ensuring informed decision-making.
If you feel that your fiduciary rights have been violated, you must get legal counsel immediately to resolve the problem efficiently and expeditiously. Our team of lawyers in Singapore is dedicated to guiding you through the intricacies of these complex legal matters and protecting your rights with utmost diligence.
If you face concerns about fiduciary duties or breaches thereof, we invite you to contact us today. We offer a free 30-minute consultation providing expert assistance and support you need.
Frequently Asked Questions About Fiduciary Duty
Is Fiduciary Duty A Legal Obligation?
Yes, fiduciary duty is indeed a solemn legal and ethical obligation. It imposes a high standard of care and responsibility on individuals who assume fiduciary roles, such as lawyers, financial advisors, trustees, directors, and agents. Fiduciary duty is not merely a moral or ethical obligation but is firmly rooted in legal principles. When individuals undertake fiduciary roles, they are bound by law to act in the best interests of their clients or beneficiaries.
What Are The Potential Consequences Of Breaching Fiduciary Duty?
Breaching fiduciary duty can have severe legal consequences too. Depending on common law in the jurisdiction and the nature of the breach, penalties may include financial restitution, disgorgement of profits, injunctions, and even criminal charges in egregious cases. Additionally, fiduciaries may face professional liability claims, reputational damage, and potential revocation of their professional licences.
Can Fiduciary Duties Be Modified Or Waived?
Sometimes, fiduciary duties can be modified or waived through written agreements. However, such modifications must be made explicitly and must uphold the core principles of loyalty, care, the duty of loyalty, and good faith that underpin fiduciary responsibilities.
What Evidence Is Necessary To Prove A Breach Of Fiduciary Duty?
For anyone to prove a breach of fiduciary duty, it is essential to demonstrate the existence of a fiduciary duty, provide evidence that the breach of fiduciary duty existed by rule, and establish that the violation resulted in harm or financial losses. This typically requires thorough documentation, correspondence, financial records, and other relevant evidence.
Are Fiduciary Duties Limited To Professionals In Financial Sectors?
No, fiduciary duties extend beyond financial professionals. They can also apply to individuals in roles such as trustees, company directors or positions, and even family members acting under fiduciary obligations such as power of attorney. Fiduciary responsibilities can arise in various contexts where a special relationship of trust and responsibility exists.
What Measures Can Individuals Take To Protect Themselves From Breaches Of Fiduciary Duty?
To protect themselves from breaches of fiduciary duty, individuals should engage in due diligence when selecting fiduciaries, seek professional advice, and maintain clear documentation of all interactions. Choosing trustworthy fiduciaries carefully and staying informed about the fiduciary and beneficiary's legal and financial interests, rights and responsibilities within the fiduciary relationship is essential.
Can Personal Relationships Involve Fiduciary Duty?
While fiduciary duty primarily arises in professional and financial contexts, certain personal relationships can also give rise to fiduciary obligations. For example, when individuals hold power of attorney for someone or act as trustees or principals for family trusts or her benefit, fiduciary responsibilities may come into play, requiring them to work in the best interests of the person or beneficiaries involved.