Best Bankruptcy Lawyer In Singapore
We know your situation is stressful and uncertain, but we're here to help.
Tembusu Law offers affordable legal services for those in need of bankruptcy protection.
We help people file for bankruptcy relief and provide guidance through the bankruptcy process.
Our bankruptcy lawyers in Singapore are ready to assist you.
Facing bankruptcy can be a challenging and confusing time. You may not know where to turn for help or what your options are. You may feel like you're all alone, with no one to turn to. The legal process can be daunting, and you may not know where to start.
Tembusu Law is here to help. We are a law firm with experienced lawyers dealing with bankruptcy matters that can guide you through the process every step of the way. Our team of bankruptcy lawyers in Singapore can work with you to create a plan that meets your needs, providing you with the appropriate legal advice and helping you get back on your feet.
UNDERSTANDING THE DEFINITION OF BEING BANKRUPT IN SINGAPORE
Declaring bankruptcy is a legal procedure that often occurs when someone cannot pay what they owe. Bankruptcy is the last option when an individual cannot pay back a debt of more than 15,000 dollars. The debtor (person who owes them money) or creditor may file a bankruptcy application with the court. Creditors are allowed to take whatever property of the bankrupt debtor as payment for any or all of their debts.
Filing for bankruptcy can have serious consequences, including restrictions to travel overseas, difficulties obtaining loans or securing jobs, and limitations in managing a business. If the defendant's assets do not cover the entire debt, they can be considered judgment-proof, and bankruptcy will not affect those debts.
A bankruptcy trustee can sell any remaining assets belonging to the bankrupt party to pay off some portion of their debt to creditors. Generally, bankrupts need at least one year to file again because it stays on their record for ten years after they file once.
It may seem daunting and extremely stressful, but you can trust our bankruptcy lawyers in Singapore to provide you with a wide range of legal solutions so that you can make a better decision. 
ARE THERE ANY BENEFITS TO FILING FOR BANKRUPTCY WITH A BANKRUPTCY LAWYER IN SINGAPORE
To protect yourself against bankruptcy, you need to consult a bankruptcy lawyer in Singapore. Filing for bankruptcy can protect you from being harassed or sued for debts that you are unlikely to be able to repay in full. It also allows you to rebuild your credit score and start afresh by taking advantage of secured credit cards after bankruptcy without having to stress about high-interest rates because of bad credit history.
Individuals may choose to declare bankruptcy through our bankruptcy lawyers in Singapore if they believe they cannot repay their debts or have not been able to find an alternative arrangement with creditors to repay their debt. If you file for bankruptcy in this situation, it will be beneficial because it will:
It is vital to stop interest from accruing by paying off any debt you may have.
You may keep certain assets protected under Singapore law, such as HDB flats, monies within your CPF account, and insurance policies.
Creditors are not permitted to commence legal action against debtors for pre-bankruptcy debts.
WHY WOULD ANYONE FILE FOR BANKRUPTCY IN SINGAPORE
Bankruptcy is often associated with people being stripped of all their belongings. And they are doomed to pay off their debts for the rest of their lives. However, the true purpose of bankruptcy is to help settle debts. If an individual declares bankruptcy, they cannot pay back their obligation under the original terms & circumstances.
As one of the trusted law firms, our bankruptcy lawyers in Singapore have vast experience dealing with matters relating to bankruptcy and will be able to help you, as the only way out of debt would be to change the terms to make them less stringent. Contact us today to learn more.
WHAT REQUIREMENTS ARE THERE BEFORE FILING FOR BANKRUPTCY WITH A BANKRUPTCY LAWYER IN SINGAPORE
You must meet specific criteria before filing for personal bankruptcy with a bankruptcy lawyer. The criteria include:
You must have a property in Singapore.
You must be an ordinarily resident in Singapore for at least one year.
You must reside in Singapore for at least one year.
You have been doing business in Singapore for at leas­t one year.
You must be able to show proof of having at least $15,000 in debt.
WHAT TYPE OF DEBT CAN NOT BE DISCHARGED THROUGH BANKRUPTCY
It is essential to know that not all of your debts will be eligible for discharge. Some of the non-dischargeable debts are
Unpaid Taxes
Debts incurred through fraudulent acts/embezzlement, etc.
Debts incurred from willful/malicious injury to another party
Debts incurred from death/personal injury
Debts that you failed to declare during your bankruptcy filing
Contact one of our bankruptcy lawyers in Singapore today to learn more about debts that qualify for discharge through bankruptcy.
WHY DO YOU NEED A BANKRUPTCY LAWYER IN SINGAPORE
Bankruptcy is not an easy decision nor is it to be taken lightly, but our team of experienced bankruptcy lawyers in Singapore will guide you through every step of the process. Let us help you find the best solution for your unique situation.
FREQUENTLY ASKED QUESTIONS
ABOUT ENGAGING BANKRUPTCY LAWYERS IN SINGAPORE
What Happens After Declaring Bankruptcy?
You will be required to appear before the OA (official assignee) within 21 days of the Bankruptcy Order for an explanation of your bankruptcy and to submit a statement of affairs recording your assets and liabilities.
After which, you should discuss your monthly plans to repay the debt with your officers from the OA. Your assets will also become part of your bankruptcy estate, and they will be under the control and management of the OA.
If creditors can prove you owe them money, they can receive dividends from any assets you own. However, your family will not be liable for any of your debts if they are not co-borrowers of your debt.
What Is The Costs Of Filing Bankruptcy In Singapore?
Any creditor or debtor filing for bankruptcy must pay a fee of $1,850 to be administered by the OA.
For a creditor to successfully file a bankruptcy application against a debtor, they must recover the total amount of their deposit. For successful bankruptcy applications, the deposit will not be returned. However, if the bankruptcy applications are dismissed or withdrawn, the Office of the Attorney General will refund $1,845 to the applicant (either the creditor or the debtor). At the same time, a small amount of fee will be retained as administration fees.
If you hire a bankruptcy lawyer in Singapore to assist you with filing for bankruptcy, they will charge their legal fees on top of the payment you will be paying for the bankruptcy filing.
What Happens When You Declare Bankruptcy In Singapore?
After declaring bankruptcy in Singapore, your property will be turned over to the bankruptcy trustee. Except for certain exempted items, all of your assets will be taken and sold by your bankruptcy lawyer in Singapore. The proceeds will be used to repay your debt to your creditors as much as possible.
How Can I Discharge My Bankruptcy In Singapore?
You can be discharged from bankruptcy by fulfilling any of the following methods:
The bankruptcy order can only be annulled by full settlement, an offer of composition or a scheme.

You are being discharged from the High Court; or

You are being discharged by the Certificate of OA.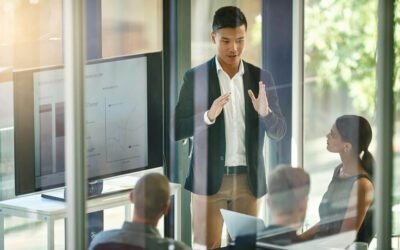 In Singapore, several options are available for entrepreneurs looking to set up a business, with two of the most popular being a sole proprietorship and a private limited company (Pte Ltd). While both structures allow individuals to...
read more
LET'S TALK
We'll always make time for you. Tell us what's on your mind and we'll find a way to help.