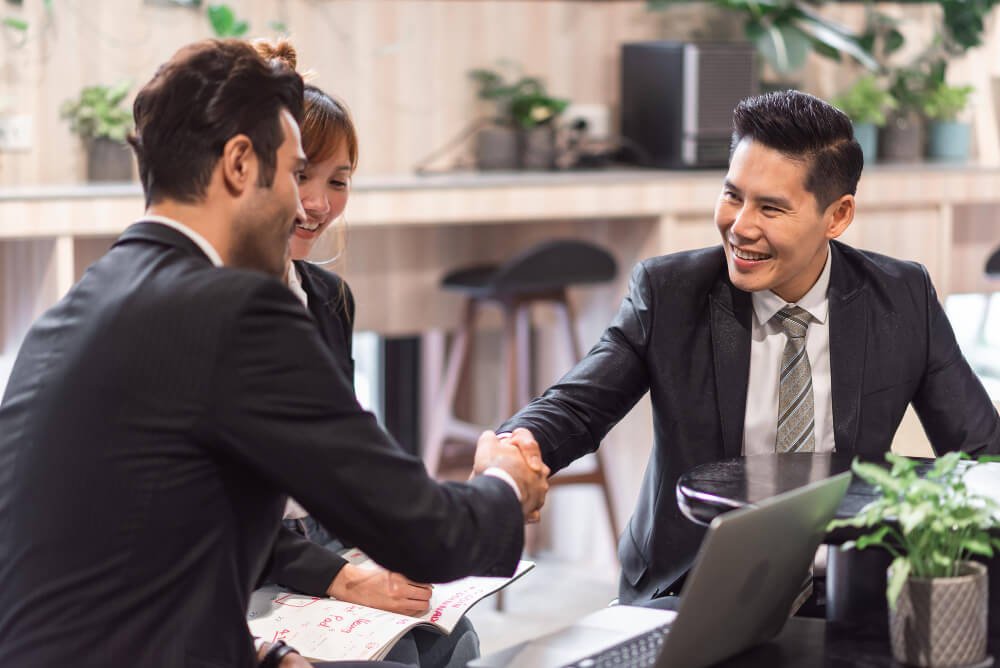 A nominee shareholder in Singapore refers to an individual or company appointed to hold shares on behalf of the beneficial owner. The nominee shareholder acts as an agent for the beneficial owner and has the legal title to the shares, while the beneficial owner retains the economic benefits and rights attached to the shares.
This arrangement is commonly used in Singapore to maintain confidentiality and protect the beneficial owner's identity. However, it is essential to note that the nominee shareholder has a fiduciary duty to the beneficial owner and is obligated to act under the instructions and directives of the beneficial owner.
It's perfectly legal for Singapore's individuals to appoint nominee shareholders so long as you can present valid reasons for the nomination/arrangement. Singapore Citizens, Permanent Residents, Employment Pass Holders, or Dependant Pass holders can all be appointed nominee shareholders.
1. Why Should You Appoint A Nominee Shareholder?
The law requires Singapore companies, entities, and foreign companies registered in the city-state to have a register of nominee shareholders and their corresponding nominators.
Apart from the legal requirement, many people use a nominee shareholder agreement to keep their identity as company owners confidential.
In Singapore, information about Singapore-incorporated companies' directors and shareholders is considered public record and can be viewed by anyone. This situation is something that business owners and entrepreneurs may want to avoid.
For example, suppose your business intends to branch out into a new field or sector of which your suppliers, distributors, or customers are a part. In that case, a nominee shareholder agreement helps delay or prevent the public from discovering this move (especially if your company is in direct competition with these entities).
There are many other reasons to obtain nominee shareholder services, such as:
Your employment terms prevent you from establishing a company, even if the new company does not directly compete with your employer, or;
You're considering resigning from your current job, but the non-compete period prevents you from incorporating a company early, or;
You're about to resign from your current job, but you are serving a notice period and want to begin incorporating a new business as soon as possible.
As mentioned, there's nothing illegal with this arrangement. But before requesting a nominee shareholder service, we advise you to take extreme prudence and care. This helps prevent potential breaches of contract or litigation actions.
2. What Are The Risks Of Appointing Nominee Shareholders?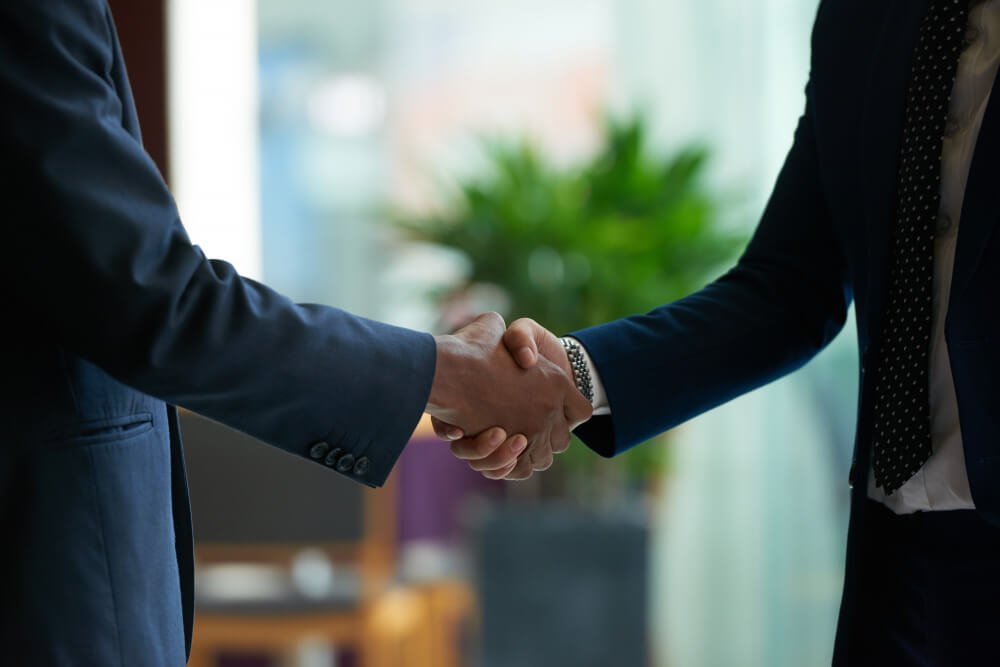 There are many instances in our years of providing corporate law services wherein nominee directors and shareholders are appointed without a written agreement. The beneficial owner depends only on a verbal agreement with the nominee shareholder.
But not having a written or signed declaration of the nomination can lead to several risks:
The professional relationship between you and the nominee has fallen out. They begin treating the shares as a gift from you, and they claim they're the actual owner of the company's shares.
You lose touch with the nominee shareholder because they've absconded or have become uncontactable for various reasons.
The nominee shareholder does not act on your behalf and makes decisions based on their personal interests. This may include using the shares as collateral for a personal loan, selling them, or paying themselves a shareholder's fee.
The nominee shareholder demands payment (or a higher payment) before they honour the terms of the arrangement.
The nominee shareholder passes away or has become mentally incapacitated. His personal representatives, donees, deputies, or heirs refuse to recognise the arrangement's terms and begin treating the shares as the initially-appointed nominee's property.
The nominee shareholder discloses the details of the arrangement to other individuals.
In these cases, you primarily risk losing ownership of the shares, confidentiality, incurring high legal costs, and dealing with the consequences of your nominee shareholder's unchecked and unauthorised actions.
We urge you to engage with a corporate lawyer first and undertake the necessary steps in nominating shareholders and directors for your business.
3. How To Properly Appoint Nominee Shareholders In Singapore?
The proper way to set up a nominee shareholder arrangement is through a Declaration of Trust. This is a signed declaration between the beneficial owner and nominated shareholders to protect the former's rights regarding dividends and income generated by the shares.
The Declaration of Trust explicitly states the nominee shareholder does not hold legal claims over the shares. It serves as security that the nominee will not only act based on your instructions but will also transfer you the shares as requested.
Another way of ensuring you receive the shares even if the nominee has refused or cannot make the transfer is by signing an undated share transfer form that favours you. You can also keep the share certificate private (particularly for a private limited company).
4. How To Appoint A Nominee Director In Singapore?
A nominee director acts as your company's director on your behalf. They're different from a nominee shareholder who simply "lends" you their name as your company's shares registered owner.
Signing a properly written document is also essential before assigning a nominee director. The document must state they will act only on your instructions.
You can also execute a power of attorney to allow your director to sign contracts, open bank accounts, and act on behalf of your business.
Expect your nominee director also to sign an undated letter of resignation. The purpose is to protect the company against any potential future claims made by them. The resignation letter also makes removing them as a director easier, as circumstances require.
Schedule A Consultation With Tembusu Law For Nominee Shareholder Services In Singapore
Nominating a shareholder for your Singapore-based business or foreign company is legally recognised under Singapore law.
Many intricacies are involved in appointing someone as a shareholder or director, which is why engaging with an experienced corporate lawyer can help.
Tembusu Law is a law firm in Singapore offering tailor-fit legal advice to our clients. We specialise in Corporate Law, Litigation, Divorce/Family Law, Criminal Defence, Bankruptcy, and other fields.
Schedule a free 30-minute consultation now.
Frequently Asked Questions About Nominee Shareholders
Is A Nominee Director Legal In Singapore?
Yes. Singapore law recognises appointments of nominee directors and shareholders as long as there are legitimate reasons for doing so. Nominee directors typically act on the company's behalf and cannot make decisions independently unless expressed by the company owner.
What Powers Does A Nominee Shareholder Have?
Nominee shareholders don't have specific powers and functions. Their only purpose is for their name to be present on the public list of shareholders.
Can A Nominee Shareholder Receive Dividends?
Yes. Nominee shareholders can receive dividends if the company pays them.
What Is A Disadvantage Of A Nominee Shareholder?
One disadvantage is the tediousness and cost of registering and maintaining details. The company may have difficulty understanding the owner of the shares and who to hold liable for the benefits attached to them.
Who Can Be A Nominee Shareholder?
An individual or a corporate body can become nominee shareholders. Brokers create companies acting as nominee shareholders, as it helps reduce the administration of buying/selling holdings on behalf of the clients.