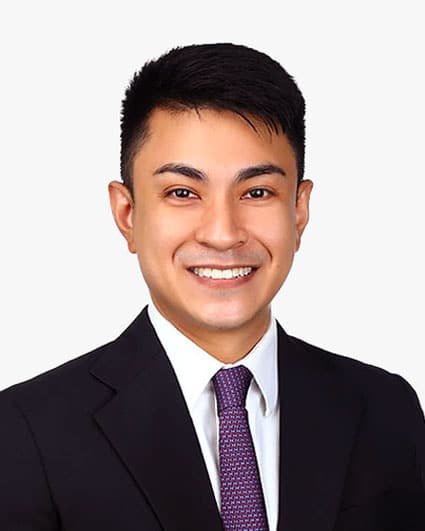 Riko Isaac
Associate Director
LL.B. (Hons), Leeds
Advocate & Solicitor, Singapore
PROFILE
Riko graduated from the University of Leeds (UK) with a Bachelor of Laws (Honours) degree in 2015 and was admitted as an Advocate & Solicitor of the Supreme Court of Singapore in 2017.
Prior to joining the Tembusu Law, Riko trained as a lawyer with a highly-regarded Senior Counsel and was part of the dispute resolution team in one of Singapore's longest-established law firms before continuing his career working closely under another prominent Senior Counsel at a Big 4 law firm on contentious commercial litigation matters.
Riko has represented clients at all levels of the Singapore Courts as well as the Singapore International Commercial Court – notable cases include a high-profile case involving the breach of fiduciary duties relating to improper payments of about S$33.7 million from public and town council funds (Aljunied-Hougang Town Council and another v Lim Swee Lian Sylvia and others and another suit [2019] SGHC 241), and a complex case involving claims of unjust enrichment, dishonest assistance and unlawful means conspiracy for the recovery (Esben Finance Ltd and others v Wong Hou-Lianq Neil [2020] SGHC(I) 25) which was part of a series of connected cases heard in different jurisdictions including Malaysia and the British Virgin Islands.
In addition to his extensive civil litigation and dispute resolution experience and expertise, Riko regularly represents clients as Lead Counsel in criminal defence matters and also advises clients with cases involving Family Justice issues.
He serves as a Volunteer Lawyer with Community Legal Clinics organised and administered by the Law Society Pro Bono Services and is also an active Volunteer Lawyer with the Criminal Legal Aid Scheme (CLAS).
LET'S TALK
We'll always make time for you. Tell us what's on your mind and we'll find a way to help.